Dallas Management Head Shots at a Live Construction Site
Head shots often tie into our businesses and our pursuits in life, so while I love getting to work with clients in photo studios, it's always a breath of fresh air to get to shoot on location at a client's place of business.
These gentlemen reached out to me to come document them on site at a cold storage facility that was under construction in the Dallas Fort Worth metroplex. I honestly didn't know what to expect and did a bit of a double take when I was asked to put on a proper hard hat for safety reasons!
Two of these guys had just come up from Austin to see the progress of the facility, so it was an ideal day to get them all together to both knock out head shots and have a bit of fun exploring the cavernous building.
The most visually striking part was the huge, crisscrossing blue and orange scaffolding that you see in the bottom photos. You can find interesting geometry and artistic options anywhere! You just have to know where/how to look for them.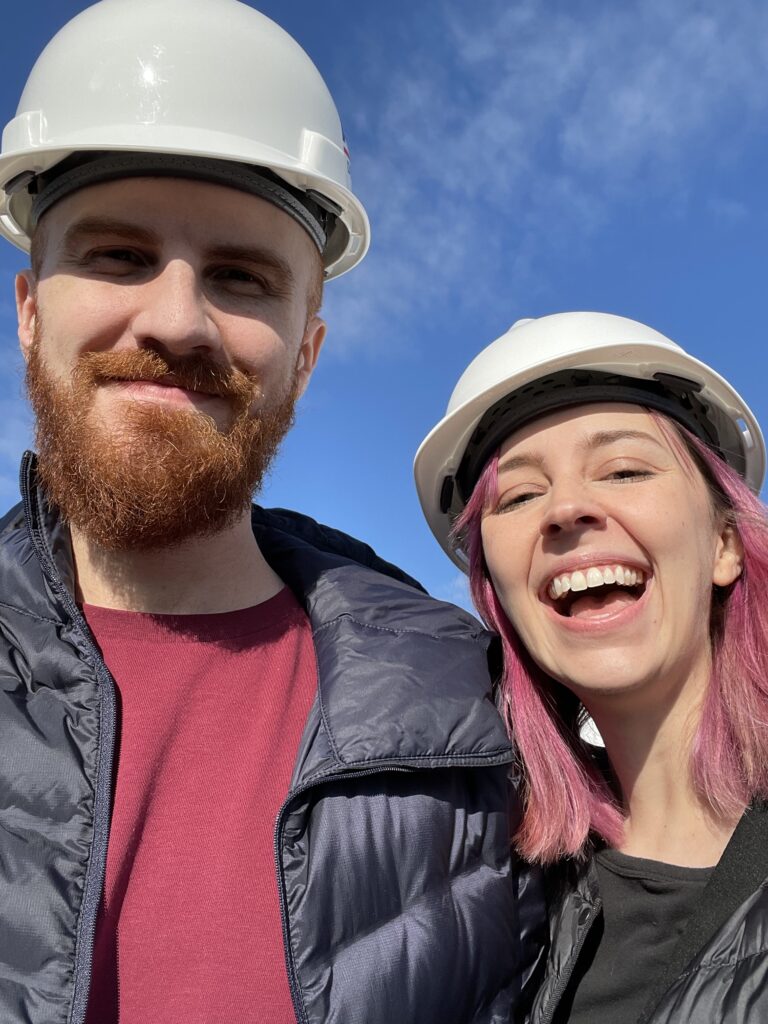 And to cap it off, here's Nick and I with our hard hats – ready for action!
If you have a unique business location that needs head shots and/or branding, I'd love to come out on site to get to document you and your work! You can contact me here.